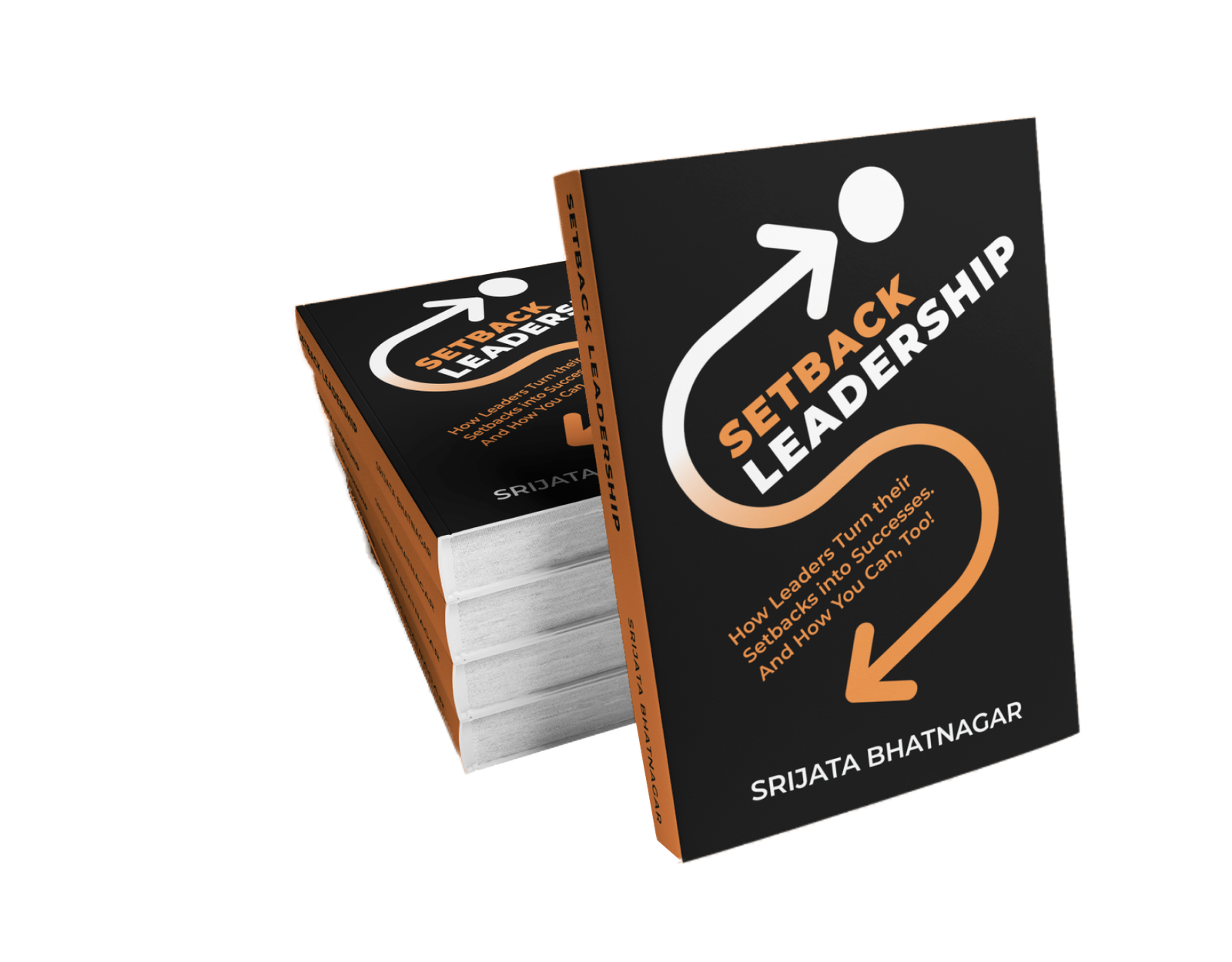 How leaders turn their setbacks into
successes. And how you can, too!
134 PAGES | EASY READ | KINDLE & PAPERBACK
A handy guide to help turn around
your setbacks to success.
What you get

Relatable examples of incredible
setback leadership
Practical tools, techniques, and strategies
A deeper understanding of your
potential to build resilience
Every setback has the potential to be a leadership
breakthrough. Are you tapping into that potential?
At some point or the other, life throws up challenges and adversities that stump you. What follows is a series of
negative emotions; sorrow, anxiety, fear, and self-doubt.
But the truth is, setbacks hide great rewards.

All it takes is the resilience to pull down the veil to reveal
the opportunities. True leaders know how to see every
setback as an opportunity to transform and achieve
exponential success. This book is a collection of such stories
from incredible setback leaders and multiple examples
of how they have turned their setbacks into success.
Hear it from the setback readers!
(As reviewed on Amazon)

"A Must Read!
The book oozes profound
and relatable solutions to
just about any kind of setback that affects our daily life."
Diaz R

"The author has masterfully delved into a difficult
topic – failure and setbacks
and gives us all the hope
and courage we need
to overcome."

Ravi Venkataramani

"Whenever I feel down, I have a few pages and lines marked that help me get back to form. Thank you so much for such
a wonderful book!"
Baskaran.M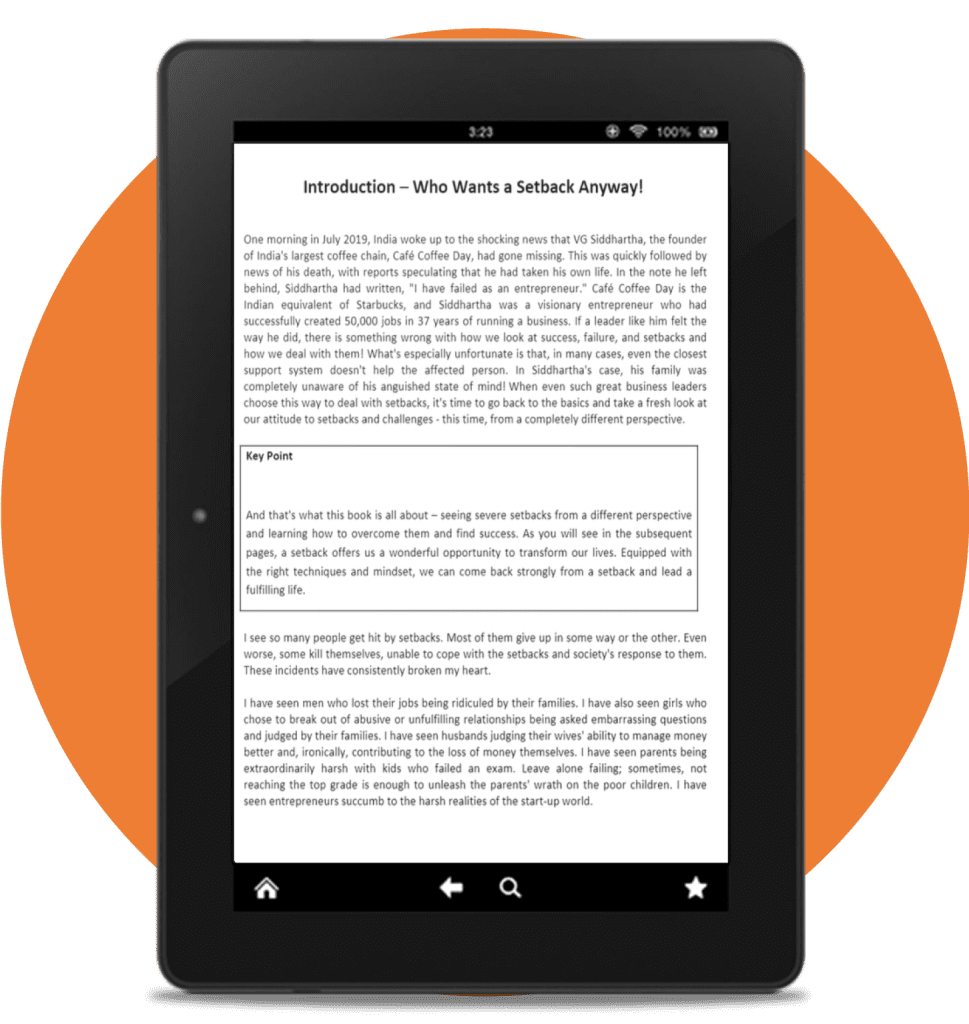 Sample Setback Leadership
Get a sneak peek inside the book
Every human being goes through challenges – personal, professional, emotional, or otherwise. Someone loses a loved one, fails a significant professional exam; someone loses a job; someone gets rejected in love; someone has a bad time with their finances; someone goes through bad relationships, and so on. You know what? I have been through most of these setbacks myself. Falling, failing, getting ridiculed, and finally learning to get up, walk and soar. My journey has been a long and tough one, but definitely a fulfilling one.
Embrace the power of Setback Leadership