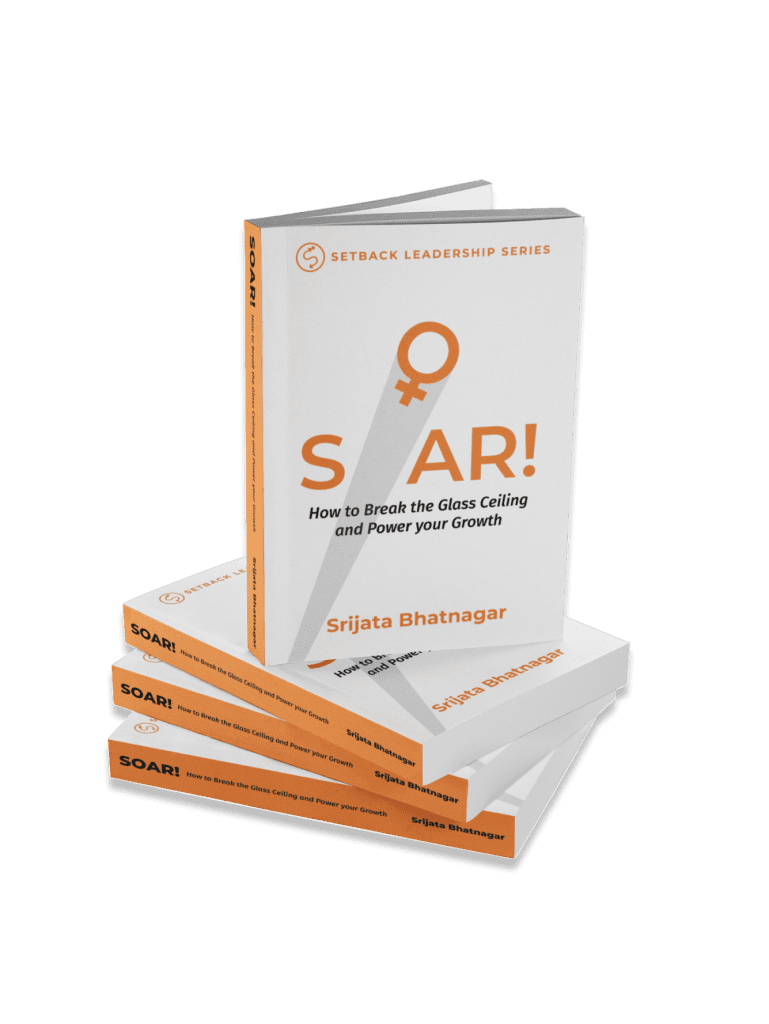 How to Break the Glass Ceiling
and Power your Growth
91 PAGES | EASY READ | KINDLE
Power & practical growth strategies
for women leaders
What you get

Self-awareness tool-kits
Techniques to break through
the glass ceiling
A mindset change to overcome stereotypes and biases
Women grapple with gender stereotypes and biases that hamper growth, confidence, and happiness, both at work
and at home. The unique hurdles that women face require
an equally unique mindset; to overcome the challenges and soar to one's true potential. Srijata's deep research on the glass ceiling effect and the limiting stereotypes women face every day was a pursuit to derive this unique mindset.

The result of her journey is SOAR!
This book is filled with practical knowledge to help you learn the mindset, processes, and tools you can use to break through the glass ceiling and achieve growth and success.
Hear what soaring readers say!
"Soar- A reality check!
Srijata has gone deeper into
the glass ceiling effect and
has bravely come up with
ways to overcome it.
Practical and doable"


Purva Bhatt
Managing Director
Elicit Learning Experiences
"Vital reading for every woman in business, corporate and for every employer and manager now or leaders who are responsible for the removal of advancement barriers for women."
Mahima Bhatnagar Tyagi
Business Excellence Expert
JK Lakshmi Cement Ltd.
"I would recommend this book not only to women but to their male counterparts as well so that we jointly shatter the glass ceiling once and for
all in our workplaces."


Vikas Dua
HR Head
IPG DXTRA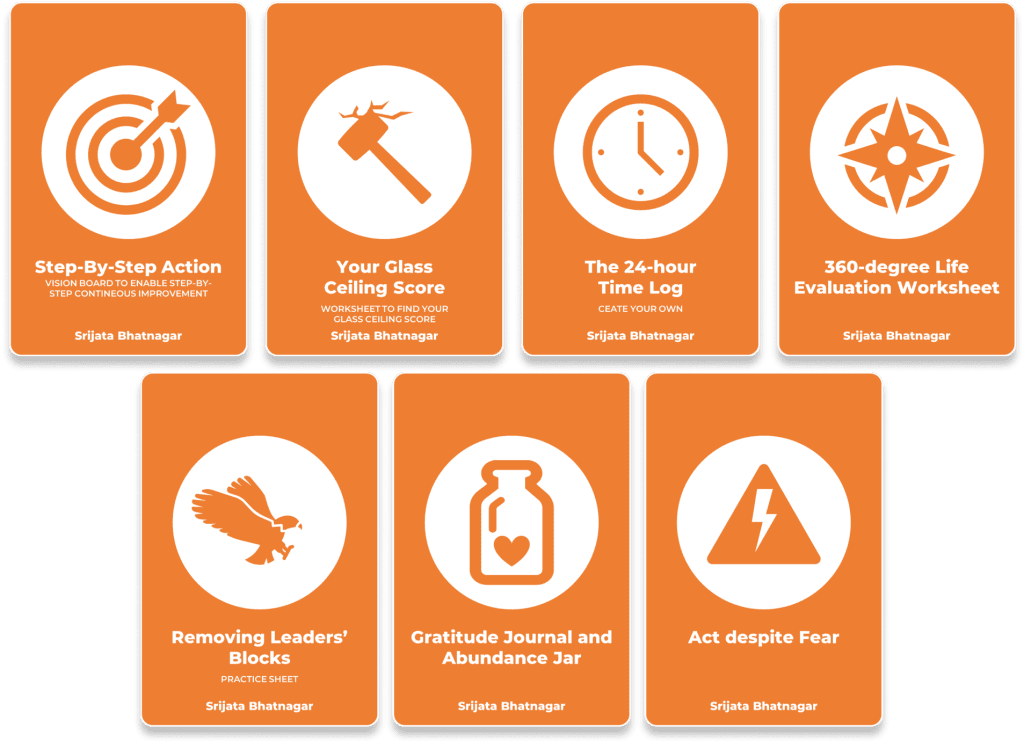 Power packed resources to power your growth!

  Your Glass Ceiling Score – Worksheet


  Self Evaluation Framework


  Removing Leaders' Blocks – Worksheet


  Your Gratitude Journal and Abundance Jar


  360 degree Life evaluation Worksheet


  Your Time Log Worksheet


 Act Despite Fear Journal


  Step By Step Action – Vision Board
Get ready to soar beyond the glass ceiling!